Paternity Law Attorney in Glendale, California
Fighting for Custody of Your Child?
Rely on Us for Child Custody Law in Glendale, CA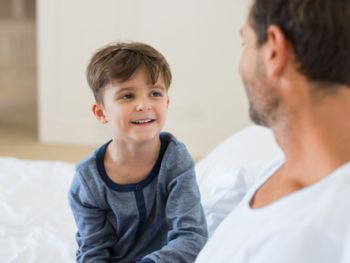 It can be tough to deal with a divorce, especially when you and your partner have children. How do you ensure that you have visitation or custody rights? Choose the Law Offices of Liana Stepanyan as your child custody attorney in Glendale, CA.
Attorney Stepanyan brings years of child custody law experience to every case, fighting for your rights as a parent or guardian. She'll stand up for you in court and do whatever's possible to get you custody or visitation rights.
You don't need to handle this legal battle alone. Turn to the Law Offices of Liana Stepanyan for legal guidance. Email the office now to learn more about child custody law services.
We Have a Process for Handling Child Custody Situations
At the Law Offices of Liana Stepanyan, we have a process for tackling child custody law. When you come to us for help, we'll:
Discuss your situation one-on-one in our Glendale, CA office

Collect documents and file paperwork with the courts

Defend your rights in the court of law to find a custody solution
When you need a child custody attorney, look no further than the Law Offices of Liana Stepanyan. Call today to set up a consultation with attorney Stepanyan.